About FEITIAN
Industry Leader in Information Security Technology
FEITIAN is a listed company (Stock Symbol: 300386.SZ ), established in 1998, and focus on authentication and identification solutions for more than 20 years.

Products are ranging from Biometric Handheld Terminal, Smart Card Readers, Smart Cards, FIDO security key, PKI identification, OTP authentication, etc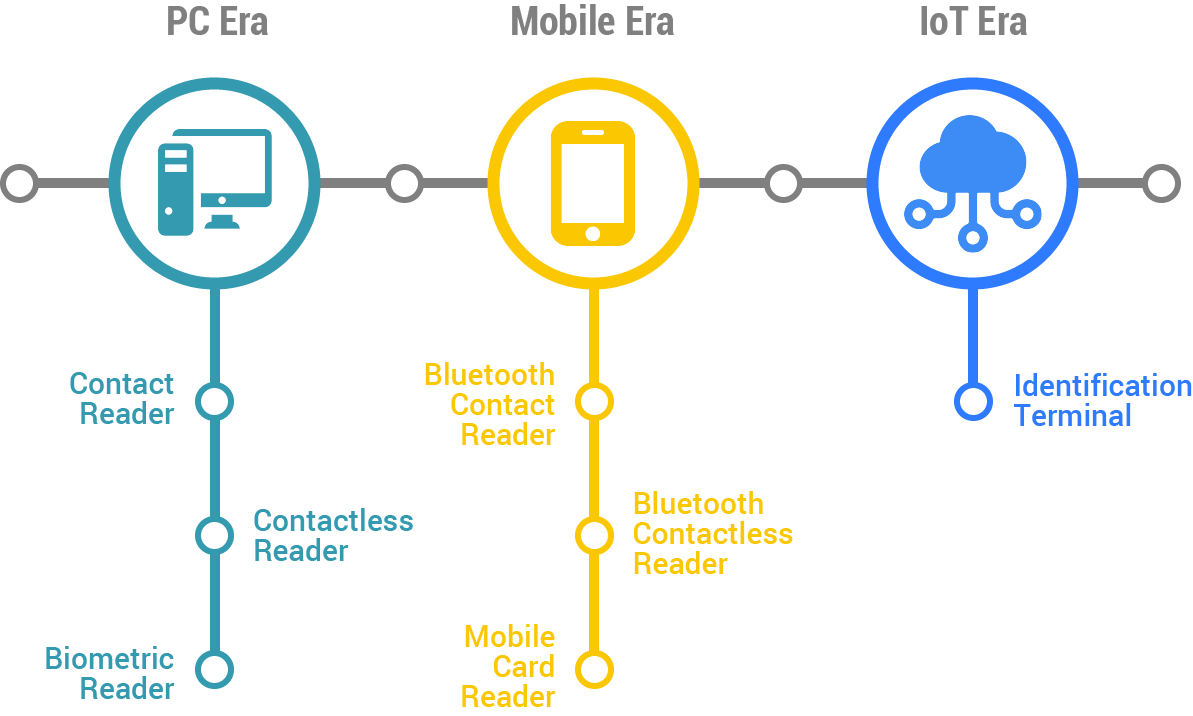 Our Products
Stick to the Trends of Identification
FEITIAN always keeps up with the industry trends and has launched corresponding products and solutions to meet the market demands
Products Category
IoT Era
Better user experience, higher security, more scalability and mobility compared with conventional smart card reader
Mobile Era
Mobile smart card reader portfolio enables users to authenticate on mobile devices anytime and anywhere
PC Era
Desktop-based smart card reader portfolio, allowing users to complete personal identity verification on PC
Why FEITIAN
Fast · Open · Simple · Secure
Global Standards
FEITIAN Readers are based on global standards for development and useable worldwide.
Flexible Customization
Strong R&D ability and professional technical team, flexible customization from hardware to software.
Quality and Affordable Pricing
Besides being hardware manufacturer, FEITIAN Technologies is also able to help you with Software Development and Customization.
Flexible OEM/ODM
Flexible OEM/ODM on reaching MOQ has been reached we can provide you with OEM or ODM.
Worldwide Certifications
FEITIAN Technologies possesses large numbers of global mainstream Authentication / Identification certifications.
Fast Delivery
Sufficient stock
Fast response time

Case Studies
Designed For Following Applications